Thursday, 9 June 2011
Browse »
Home
»
new gadget trend
»
troubleshooting
»
troubleshooting guide
» Top 10 Car Gadgets For The Holidays
---
Top 10 Car Gadgets For The Holidays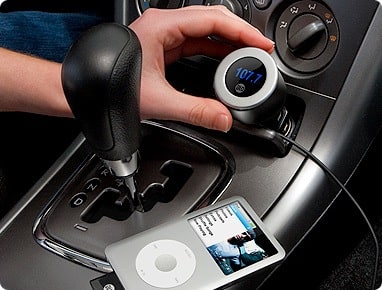 'Tis the season, and you know what that means: time to frantically run from store to store trying to find gifts for those on your 'nice list'. If you've run out of ideas for Uncle Bob and Cousin Sally or are looking for something a little extra for the family this year, look no further than these ten car goodies. Whether or not they realize it just yet, everybody could use something off of our holiday wish list. Don't believe us? Everything from inexpensive, life-saving goodies to high-tech gadgetry is all here, so take a look. The best part is, you can find it all online, saving you a trip to gauntlet, er, mall.
This little gizmo is a great addition to any vehicle. Designed to help aide driver and occupants in the event of vehicle entrapment, the keychain version of the Lifehammer uses a shielded stainless steel blade to cut through seat belts and a spring-loaded spike to smash window glass. The great part is it's small enough to fit on your keychain, meaning you don't have some bulky rescue device banging around inside your glove box where you can't reach it in an emergency. Amazon sells the ResQMe Keychain Lifehammer in pairs, making them a stocking stuffer that could end up saving someone's life.

Is there anything worse than tackling built-up snow and ice on your windshield? You end up idling your car longer than necessary, burning gas and making yourself late for work. That's exactly why this guy is a winner. Keep it in your glove box and recharge it through any 12-volt outlet in your car (like your cigarette lighter). What's more, unlike other scrapers, this one's cordless, meaning you don't have to worry about a wire running into your car or away from your house. When you need it, just flip it on and the scraper demolishes all the frozen stuff on your windshield – perfect for those members of the family in the great white north.

Everyone knows somebody with a funky car. Not like cool, Huggy Bear funky. More like something-died-in-here funky. It's not always their fault, but it does severely limit your carpool options. For those with a particularly stinky ride, there's the Bad Air Sponge. Unlike air fresheners, which only mask (or add to) the smell, the Bad Air Sponge actually traps particles causing the stench in the first place. It's easy to use, too. Just remove the lid and sit the jar in an empty cup holder. The BAS does the rest. It's also great for smokers' vehicles.

We keep a lot of high tech gear in our cars these days. Between portable GPS systems, iPods and cell phones there may be close to $1,000 in electronics inside at any time. While we'd all like to think our possessions are safe inside our locked car, it may not always be the case - this is where GadgetTrak comes in. The program can be loaded onto any USB device with 200k of free memory. In the event your gizmo gets stolen, GadgetTrack can send you everything from the device's new IP address to its exact location via city, state and zip code. The information can be useful in helping the police to track down the thief and your electronic goodies.

5.
Smart Pressure Digital Tire Gauge
: $29.95
Ok, this may seem like a lot of cash for a tool you can pick up at your local parts store for a buck, but hear us out. This gauge actually stores pre-set measurements for up to two vehicles, meaning checking your pressure is as simple as placing the gauge on your valve stem. If the screen turns blue, your tires are at the right pressure. Green means you need to add a little air and red means some needs to come out. It's perfect for teens just learning how to care for their vehicles or older members of the family who have a hard time making out the tiny digits on normal gauges.

We're all guilty of working out of our car at some point or another. The thing is, those coffee mugs, pencils, books, CD cases and laptops can become dangerous projectiles in the event of an accident. So, for the worker bee in your family, look no further than the Mobile Desk from Duluth Trading. It sits in the passenger seat secured by seatbelt and has nifty storage solutions for everything that rides to the office and back. The inner dividers are even adjustable for a perfect fit. Who knows, it may even inspire some organization for the truly cluttered in your clan.

Consider this a gift for the family. There's nothing worse than losing the key to your car, especially these days. Today's keys have advanced electronics inside, making them pricey to replace. The Wireless Key Finder does exactly what you'd think it does. Keys that tend to go wandering get a keychain-sized transponder that sounds off and blinks when you push the button on the home base. The noise is loud enough to be heard even if the key's buried in a purse or nestled under a pile of dirty laundry, so you're sure to find it so long as it's within the 60-ft radius of the base.

Now here's something everyone could use at some point or another. It's a battery booster pack. Just plug it in to the wall until it's charged and store it in your vehicle. In the event the car's battery dies, the booster pack will provide enough juice to get your car going again – all without asking someone to give you a jump or messing with jumper cables. While you can get pricier models that include everything from flashlights to air compressors for flat tires, those units tend to run a little pricey. The Clarke Power Booster provides up to 900 cranking amps peak power and can be charged by a built-in 110 volt charger.

Used to be, if you wanted satellite radio in an older car, you had to deal with a tangle of wires running all over your dash and a huge, gaudy screen stuck to your windshield. Not the case anymore. If you know someone who's recently purchased a new head unit for their car stereo, odds are the receiver is capable of controlling satellite radio tuning and showing pertinent information via the screen in the dash. All that's required is a satellite radio tuner and a subscription. Make sure to get a tuner that corresponds to the make of the receiver, as not all brands will work with each other. It's a great way to give satellite radio on the cheap.

Here's a great gadget for that person who's always on the phone. It's Modoo's hands free Bluetooth rearview mirror, and it replaces your old piece with a new one that handles all of your phone calls. It even has a display that shows you the number of the person calling. It's a must have for people whose cars may not be Bluetooth capable but still need to talk while driving. It works via a built-in microphone and speakers with noise and echo reduction for high quality sound both in and out. It's a cinch to install, too, so you don't have to worry with taking the car to a shop. At close to $200, it's a little expensive, but it keeps younger drivers from fiddling with the cell phone while driving and the rest of us with our eyes on the road.
Advertisement:
Related Posts : new gadget trend, troubleshooting, troubleshooting guide